Substance Use Snapshot is a monthly fact sheet focusing on topics connected to substance use such as mental health & social emotional learning. The goal is to create a shared learning opportunity for students, schools and families.
Helping Our Kids Navigate Cyberbullying: A Parent's Guide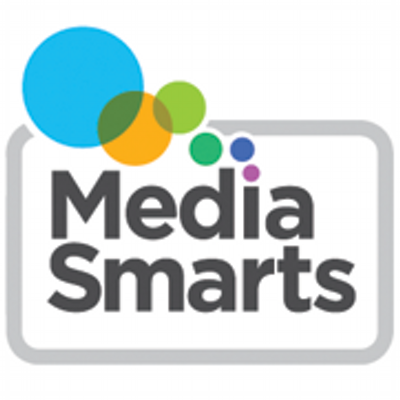 Parents play an extremely important role in helping their children successfully navigate cyberbullying. In fact, according to MediaSmarts' research, parents are the first place kids turn to for help with online meanness, and two thirds of kids say that talking to their parents makes the situation better. In order to support parents so they can help their kids effectively, MediaSmarts has created a guide which is full of information on cyberbullying and practical tips to recognize and address this issue in their kids' lives.
helping-kids-navigate-cyberbullying-parents-guide-en
Whether you are a youth, young adult, family member, or service provider, YOU MATTER to FamilySmart™.
Mental Health challenges are hard. People are struggling, whether you're living it or working in it, or both. It's really hard.
And it doesn't need to be so hard. We know some ways to make it easier. We call it FamilySmart™ and we want to share it with you.
FamilySmart™ means seeing each other, hearing each other, being kind to each other. It can make things easier and it can save lives.
 This resource, part of Healthy Families BC, provides parents and adult influencers with tips, tools and videos for starting conversations that will help guide kids towards healthy decisions when it comes to alcohol.
This resource, developed by the Australian government focuses on cannabis.
This guide provides an honest and thoughtful discussion on cannabis so parents can make better decisions about cannabis use—or non-use—in the context of your family and be better equipped to have productive conversations with their children.
This resource was designed to help school professionals and other adults engage in meaningful conversations with young people about their alcohol or other drug use. It applies the principles of motivational interviewing to support positive behaviour change.
PFLAG Canada
We are proud to be Canada's only national organization that helps all Canadians with issues of sexual orientation, gender identity and gender expression. PFLAG Canada supports, educates and provides resources to anyone with questions or concerns. Quite often, PFLAG Canada volunteers are contacted by frightened adolescents and by angry, fearful or ashamed parents. PFLAG Canada is many things. It is comfort, it is support and it is a source of information for people who are dealing with issues concerning sexual orientation and gender identity. However, PFLAG Canada in its simplest form, is its supporters: you and the many others across Canada, working to build a better future for the LGBTQ community of Canada.
PFLAG Victoria Chapter meets the third Sunday from Sept to June  victoriabc@pflagcanada.ca  250-385-9462
Monthly Support Group for Parents and Families of Trans and Gender Diverse Children and Youth
When: 2nd Wednesday of the month from 7-9pm at Commonwealth Place, Upside Teen Lounge, 4636 Elk Lake Drive
4th Sunday of the month from 1:30-3:30 pm at Nellie McClung Library
For more information or to RSVP attendance, please email supportgroup@genderspectacular.com
Gender Spectacular
In addition to the parent support group above, there is a drop-in  for trans and gender-creative children in grade 7 or younger, and their families, siblings are welcome! This group is also for trans and non-binary parents who have children in grade 7 or younger.
When: 2nd Friday of the month from 5:30-7:30pm
Where: Quadra Village Community Centre -901 Kings Road
For more details and accessibility information, please contact Alyx at gendercreativetransvictoria@gmail.com