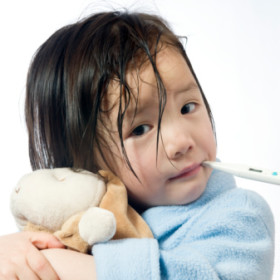 Whether your child goes back to school in June or September they will be wondering what it will be like when they return. This short story is designed to address the practical components of returning to school as well as the social and emotional concerns they may have. There is also an opportunity for them to interact with the story with some pictures they can colour.
Island Health Absenteeism Reporting Form
Completion of this online form  will help Island Health Communicable Disease Program monitor for seasonal influenza and other diseases in the community.
This online form  is to be completed by the school principal or designate on each day when the school absenteeism rate is significantly increased. A guideline for determining "significantly increased" is approximately 10% above the normal rate of absenteeism for the time of year.
GVSD Student Health and Safety FAQ Student Health and Safety FAQ 2019-2020
Island Health Pathway for Communication for Student Health Related Illnesses
Wondering what to do when you have a student who is not well at school? Have a look at Island Health's Pathway for Communication
Head Lice Management Guidelines – WH – PDF
Wondering what to do when a student has head lice? Have a look at Island Health's guide to Head Lice Management
Quick Guide to Childhood Diseases
Information on Pertussis (Whooping cough) – HealthLinkBC
Information on Measles – HealthLinkBC
Information on Scabies – HealthLinkBC
Information on Pin Worms HealthLinkBC
Information on Pink Eye HealthLinkBC
Information on Hand Foot and Mouth Disease HealthLinkBC
Information on Ring Worm from HealthLinkBC

Medic Alert No Child Without
The MedicAlert® Foundation Canada is a charitable organization which is the leading provider of emergency medical information services linked to customized medical bracelets and necklaces. MedicAlert offers free memberships to students (from age 4 to their 14th birthday) through the No Child Without® program in select schools.
All SD 61 elementary and middle schools are participating members in the Medic Alert No Child Without Program. If you would like to apply for a free medical bracelet please contact your school office to receive a brochure.
For more information
Visit the Medic Alert website or email mjones@sd61.bc.ca
BC Healthy Kids Program
HealthyKids
The BC Healthy Kids Program helps low income families with the costs of basic dental care and prescription eye wear for their children. Eligible clients include dependent children under 19 years of age who receive Medical Services Plan (MSP) premium assistance through the Ministry of Health.  If you receive MSP premium assistance, contact your dentist or optical provider directly.
For More Information
Contact the Ministry of Social Development and Social Innovation by calling 1-866-866-0800
Or visit the Ministry website
Eye See Eye Learn
Eye See … Eye Learn® is a children's vision program providing Kindergarten students with comprehensive eye exams and, if prescribed, one free pair of eyeglasses. Good eye health and vision are essential for academic and developmental success during children's early learning years. However, statistics show that 1 in 4 school-age children has an underlying vision problem that can affect performance.
All SD 61 elementary schools are participating members in the Eye See Eye Learn program.
Parents may fill out the form below and make an appointment with any participating optometrists.
ESEL-Participation-Form-2019-2020
Click on photo to visit website

Concussion Awareness Training
The Concussion Awareness Training Tool includes three toolkits providing training in the recognition, treatment and management of concussion for: 1) Medical Professionals; (2) Parents, Players, and Coaches; and (3) School Professionals.
CATT is free, accessible and regularly updated with evidence-based information and resources. Each toolkit includes a self-paced learning module as well as tailored resources relevant to the specific audience.
Click on photo to visit website
ORCCA Dental Clinic
The purpose is to provide children and adolescents under 19 years of age from low-income families access to oral care in a not for profit setting. It is based on the beliefs that all children and adolescents have the right to healthy oral care and that effective oral care positively transforms the health and lives of children and adolescents.
The clinic is built in the annex of Sidney Elementary School at 2281 Henry Avenue in Sidney, B.C.  It has been in operation since early spring 2015. Call 778-351-3393 for an appointment. ORCCA Dental Clinic Website
Camosun College Dental Program
Camosun's Dental Clinic offers dental care for clients of all ages. The Dental Hygiene and Certified Dental Assistant students provide professional, preventive and therapeutic services that are caring, high quality and low-cost.
Free Psychiatric Medication
British Columbia's PharmaCare program includes a specific plan to provide financial assistance for most psychiatric medications. The No-Charge Psychiatric Medication Plan, also known as Plan G is available to individuals of any age who are registered with a mental health service centre and who demonstrate clinical and financial need.