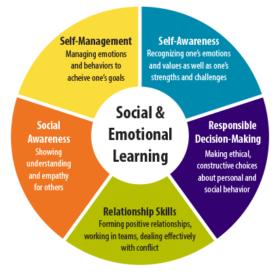 Snapshots are a monthly fact sheet focusing on topics connected to substance use such as mental health & social emotional learning. The goal is to create a shared learning opportunity for students, schools and families.
The focus for March Snapshots:
Middle – Mental Health and Resilience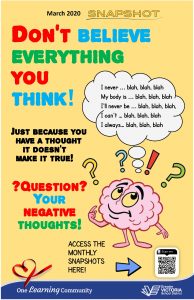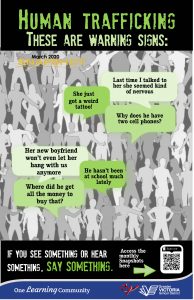 Greater Victoria School District Substance Use Philosophy and Goals
The Greater Victoria School District is committed to providing safe and healthy learning environments for all students. As part of our approach, we have been focusing on mental health and substance use topics to help us promote well-being in our schools.
Substance use is a complex topic that often highlights varied philosophies, myths, and a great deal of fear. The research shows us that early interventions, particularly around critical thinking and decision making, has an impact on delaying use in youth. As well, open dialogue with adults, intentionality around attachment, and a focus on the factors that contribute to substance use, as opposed to the actual substances, also prevent, delay and reduce substance use in our students.
Our goal is to create a more cohesive, systematized substance use plan focusing on social emotional learning, that includes our youth and schools, community partners, and families. We strive for a shared vision, common language and consistent messaging over time, in order to support positive youth culture and a healthy perspective on substance use and mental health.