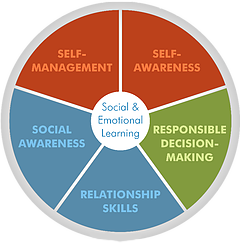 Social-emotional learning is a set of  skills necessary to manage emotions, achieve positive goals, show empathy for others, maintain positive relationships and make responsible decisions.

The Collaborative for Academic, Social and Emotional Learning (CASEL) mission is to help make evidence-based social and emotional learning an integral part of education from preschool through high school.
ERASE BULLYING
Everyone should be safe from bullying. Don't let them control you and keep you down. Help eRase bullying starting now. eRase is a private and anonymous online reporting tool for targets of bullying or those that witness it taking place. Some secrets aren't worth keeping. More information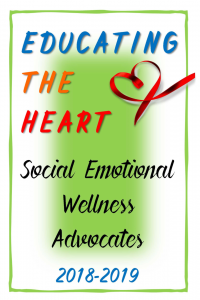 How to Become a Social Emotional Wellness Advocate 2018-2019
Mindfulness for Educators

A workbook for middle school students to support their personal growth and self- exploration.
Content includes:
Understanding and Identifying Needs
What's Unique About Me? Inventory
How Do I Learn? Inventory
Decision Making
Creating Your Support Network
and more!